Teeth Whitening in Townsville QLD
Professional Teeth Whitening for a Confidence Boost
Get a beautifully white smile with our custom at-home or in-chair teeth whitening treatments.
Casey Dentists believes all patients should have access to teeth whitening.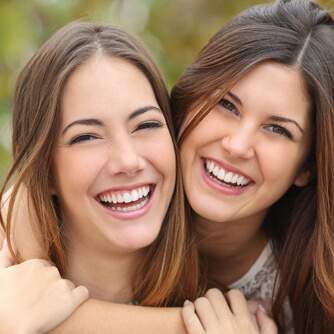 We have a team of dental practioners who provide teeth whitening services in Townsville.
Our hygienists will discuss with you the best way to achieve brighter, healthier teeth.
For our teeth whitening services, we use a special dentist-prescribed whitening agent that is safe and efficient at removing stain particles that accumulate over time on your teeth.
We ensure you are at ease and that you receive your treatment in a safe, comfortable environment.
Causes of Discoloured Teeth
There are many causes for discoloured teeth. Cigarette smoking, red wine consumption along with tea & coffee are the most common culprits for stained teeth. Other causes include ageing, medications and poor dental hygiene. Patients who have naturally yellow teeth can consult a dentist for a professional whitening treatment.
At Casey Dentists, we offer high-quality teeth whitening services in Townsville. With a teeth whitening treatment tailored to your needs, we will lighten and brighten your teeth in just a few sessions, giving you a healthier and more confident smile.
We Know What Works
We offer two types of teeth whitening services: our home whitening programs and in-house whitening treatment.
You don't need to wait in our practice to achieve a brighter smile. We have tried numerous teeth whitening systems on the market and believe that the simple, conventional way of self administered bleaching trays done in the privacy of your own home provides the most consistent results. For convenient whitening treatment services, talk to one of our dentists for our home whitening treatment. We will prescribe you a program aligned with your desired result, making sure you get a treatment that matches your requirements.
For patients who want an instant result from their teeth whitening program, feel free to visit our practice. Casey Dentists uses the Zoom 3 Advanced Power Whitening system to speed up the results of your whitening treatment. The session takes approximately 2 hours with the hygienist and dentist to help you achieve a smile up to seven shades lighter than your current teeth colour.
Get instant results with our in-house whitening treatment
Our in-house teething whitening treatment can brighten your smile up to seven shades in just one sitting. Using advanced technology, we provide a completely safe and painless procedure with long-lasting effects.
No need to adjust your schedule with our home whitening program
We understand that many of our patients are busy or do not want to spend more than an hour in a clinic. We've researched the most effective and convenient teeth whitening products available in Townsville so that you won't have to adjust your schedule.
Is teeth whitening safe?
At Casey Dentists, we ensure that we only provide our clients with the safest teeth whitening methods and technologies. Some products may have minor side effects but our dentists assess your teeth properly before prescribing or performing treatment to prevent risks of side effects.
How long will teeth whitening last?
The effects of teeth whitening can vary from person to person, depending on factors such as hygiene, lifestyle choices and the type of whitening treatment used. With our most advanced system combined with good oral hygiene and regular professional cleaning, effects can last two to three years.
If you want to book a consultation with one of our dentists, get in touch with us by calling us on 07 4801 7035 or emailing us at admin@caseydentists.com.au  today.
Transcript:
Have you noticed how brown your teeth are lately? Dental plaque builds up on your teeth and nest under your gums. At Casey Dentists say hello to a fresh, clean and pearly white smile. See our dental hygienists and enroll in out whitening for life program.