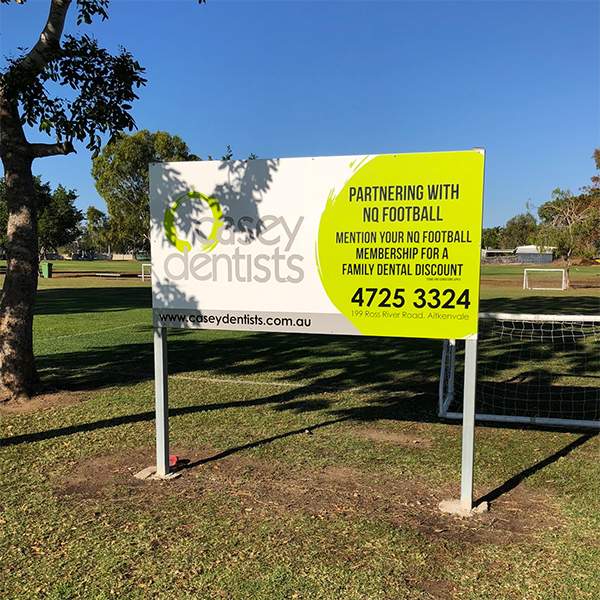 North Queensland Football
Casey Dentists are very proud to be partnering up with NQ football over at Brolga Park, right next to the Murray complex.
We feel its very important to have a community presence and support the families and most importantly the kids with their developing passion of football. We feel its important that all kids have mouthguards when their playing football and we are happy to help with special offers and discounts for all the children associated with NQ football. If their families have private health, we are happy to issue a custom mouth guard at no out of pocket expense, rather we will simply accept the health fund rebate.
For further details and more offers, don't hesitate to give us a call at Casey Dentists.
North Queensland Netball Association
At Casey Dentists, we are a family owned and managed general dental practice. When an opportunity arises to support one of the local netball clubs out at the Murray Complex, we feel a sense of community involvement and love to contribute to the Neptunes Netball Club where possible.
This is a team photo as the girls finish up for the season with a super exciting game and finish to the season. Well done girls, you have played immensely well and grown together as a team. Casey Dentists is proud to be supporting your great club