Dental Implants in Townsville QLD
High-Tech Solutions For A Beautiful, Healthy Smile
No need to hide your missing teeth anymore. Restore your smile permanently with this gold standard treatment.
For those interested in our education session on dental implants please enquire today.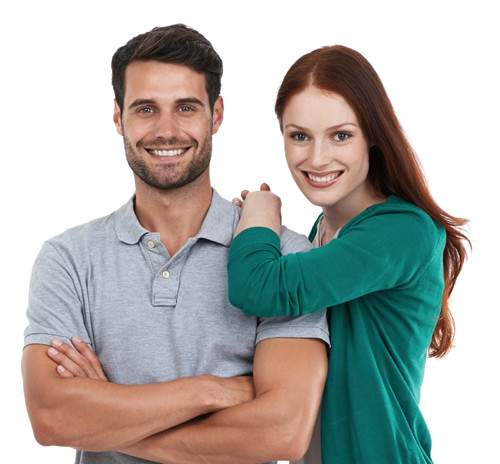 Dental implants are high-tech solutions for patients with missing teeth. Tailored to your needs, dental implants are bespoke in design, made from pure
Titanium and replace the root portion of a missing tooth or a missing set of teeth. They provide rigid support for the overlying crown, bridge or over-denture that will be attached to the implant, providing a long-term solution for missing teeth.
If you're looking for excellence and high-quality delivery of dental implants in Townsville, you've come to the right practice.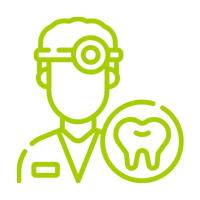 Dr Casey has 13+ years of dental implant experience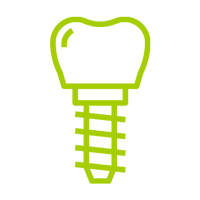 Surgical implant mentor and completed a Master's Clinician Program in Oral Implantology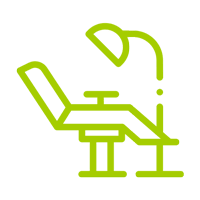 State of the art facilities for faster, safer, more precise and convenient dental services
The Success of Dental Implants Procedure
At Casey Dentists, we have dental practitioners who perform dental implant treatments for patients with missing or damaged teeth. Implants allow conservative management of spaces between teeth, preventing the dentist from having to sacrifice adjacent teeth to support a prosthesis, such as a bridge. Single tooth implants restore your teeth to complete function and aesthetics and are the best long term replacement of a missing tooth. Single tooth implants have a 95% success rate at 10 years post placement.
Dr Matthew Casey, our principal dentist, was trained at the Brener Institute for advanced implant training in Sydney 2008, which is arguably the most comprehensive training facility in Australia.  Dr Casey then pursued global implant training in 2016 – 2017 where he studied in Europe under some of the Masters in implants, bone regeneration and soft tissue grafitng,  to become a Masters clinician in Oral Implants LLU 2017.  Dr Casey has successfully completed many implant cases, allowing him to perform successful dental implant treatments for patients across Townsville.
More recently loose dentures have become a big problem in Townsville.  We find placing anywhere from two – six implants in the jaw can support a strong, long lasting denture – type restoration.  Ask us how?
The Benefits of Dental Implants Surgery
Patients that visit Casey Dentists are looking for a permanent solution to their dental problem. This may involve replacing a missing tooth. The benefits of an implant include:
a complete restoration of the missing tooth space
provides patients with the ability to once again eat all the types of food that they once enjoyed
gives a beautiful appearance of the porcelain crown that may be replacing a missing front tooth
allow for the precious preservation of the underlying jaw bone
Who can have dental implants?
Almost all adults are a good candidate for dental implants as long as they have healthy gums, a good, strong jaw bone and a commitment to taking care of their gums and teeth. Historically, even patients over 90 have had a successful dental implant. People who may not be a good candidate, however, include pregnant women, heavy smokers and more. A consultation will help you determine if it is a viable treatment for you.
How long will my dental implants last?
It is possible for dental implants to last decades if cared for properly. Throughout Townsville, we've had patients who've been enjoying their dental implants for years. Since dental implants are a relatively new technology, there aren't many long-term studies but many dentists conservatively estimate that they can last over 25 years.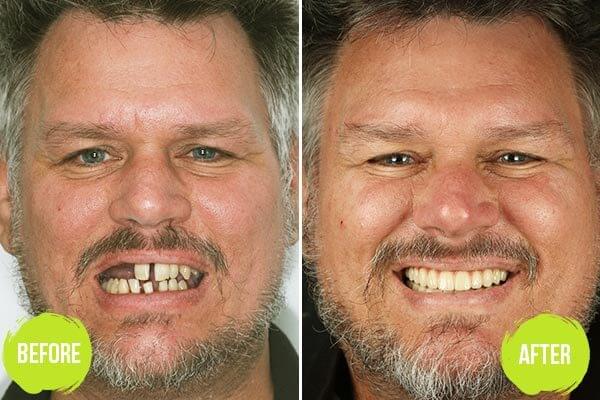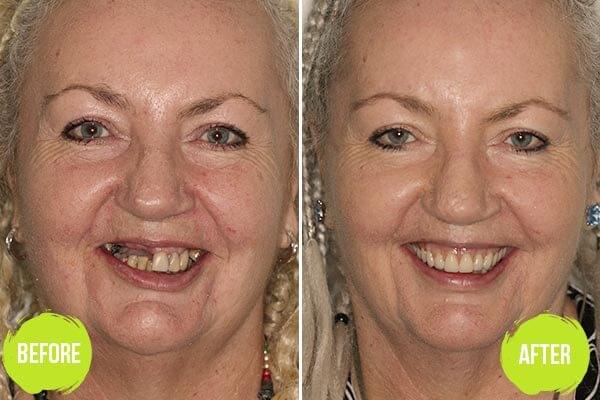 See more in our 'Case studies section'
Process for Dental Implants
3 easy steps
1. First Visit & Consultation
Common Questions about Dental Implants
Are Dental Implants painful?
How long does a Dental Implant last?
Are Dental Implants expensive?
Requirements for Dental Implant Treatments
The presence of an implant will initiate bone remodelling of the space and preserve the bone. The implant stimulates the bone back into production, where once it lay dormant and for some people there is insufficient bone for implant placement. If you leave the space too long, there may be insufficient bone to place an implant. In this instance augmentation procedures will be required prior too, or during implant placement.
Alternatively, at Casey Dentists there is a high demand for implant supported over-dentures. Long standing denture wearers have difficulty in stabilising the lower denture due to often severe bone resorption. Placing up-to five (5) implants in the lower jaw can fully retain and support an immovable lower over denture.
Any surgical or invasive procedure carries risk. Before proceeding, you should seek a second opinion from an appropriately qualified health practitioner.
Casey Dentists has a wealth of experience in dental implant treatments and other oral health services. Your satisfaction is our priority. We ensure you receive the treatment you need in a warm and welcoming facility.
What About All on 4 PLUS dental implants?
Casey Dentists are pleased to offer All on 4 PLUS dental implant treatments in Townsville. All on 4 PLUS refers to a treatment wherein 4 our more dentures are implanted, on one implant. Where traditional implants are replacements of single teeth, All on 4 PLUS is fast becoming a popular treatment for those that have experienced significant tooth decay and are missing multiple or full sets of teeth. The treatment is delivered in a short timeframe and may also be used for those who are not able to have traditional implant treatments. For more information on the ALL on 4 PLUS treatment, get in touch with our clinic today. Casey Dentists can walk you through the process of All on 4 PLUS and help you to determine which implants may be most appropriate for your dental concerns.
Schedule a Consultation
You can come to our Ross River Road, Townsville clinic for a dental implant consultation. Our practice is open Monday to Saturday. Get in touch with us on 07 4801 7035 or send us an e-mail at admin@caseydentists.com.au.
Dr Matthew Casey
Masters Clinician Oral Implantology – gIDE LLU USA
Implant instructor at RIPE Global
Surgical Implant Mentor – The Implant Institute as part of Cambridge University
All-On-4 Plus® Surgical Associate North QLD
Dr Casey's formal implant training was completed at the Brener Institute for advanced dental studies in Sydney 2008.
Achieved a Master's clinician program in Oral Implantology with the gIDE education centre and Loma Linda University 2017.
Dr Casey's passion is for excellence in dentistry, customer service and building a long term relationship with our patients, families and children.

Smile Now, Pay Later
We provide interest-free payment plans that suit your budget. We can also help you with the early release of superannuation to help with your oral health condition! Don't let financial burden hold back the smile you have always desired for! Let us worry about it for you!






Dental Implant Enquiry Form