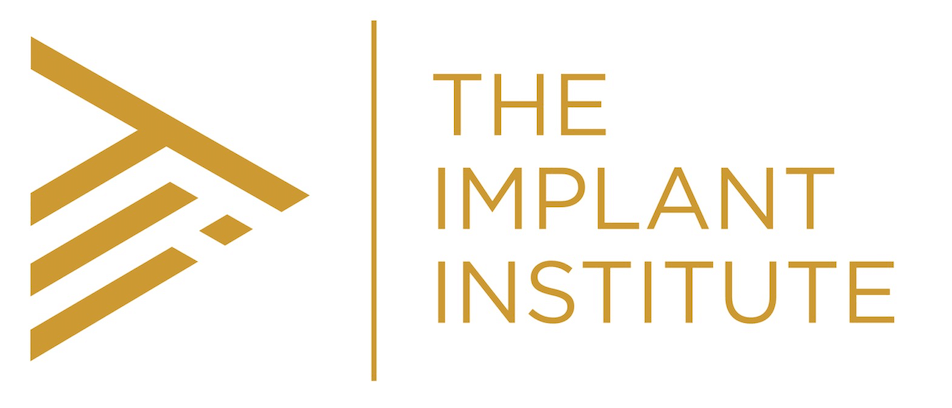 Our Principal Dr Matthew Casey is proud to be an Academy member of The Implant Institute, an Australian organisation that educates, trains and mentors dentists in the complex and evolving field of dental implants, for optimal and safe patient care.
What Is "The Implant Institute"?
The Implant Institute uniquely provides Postgraduate Certificate and Diploma programs in Dental Implantology for Australian dentists that are unbiased, academic and benefit from a well placed and practical mentorship. Dr Casey is proud to be involved, as these programs are in contrast to many industry-driven programs that may either lack in-depth education, skills training or clinical follow through prior to starting implants.
The PGCert/PGDip program is under the Directorship of Australian Program Director Dr Misagh Habibi (WA) and Academy Director Dr Stuart Ellis (UK). Dr Matthew Casey is a Clinical Tutor/Supervisor for The Implant Institute, guiding and mentoring dentists in the clinical cases of their PGCert/PGDip study.
The PGCert & PGDip offerings of The Implant Institute are perfect for dentists seeking a comprehensive part-time didactic program of study resulting in an accredited postgraduate award, with minimal disruption to their busy work schedule. Graduates will have a solid capacity to confidently and safely undertake implant treatments in their own clinics. Registrations for the PGCert/Dip programs close every December, for programs that commence in January.
TII also provides training workshop programs in advanced topics outside of the PGCert/PGDip program – such as courses in immediate implants, PRF and phlebotomy training, advanced digital planning and full arch. Another unique offering of TII is its full week (5 day) Implant Immersion Intensive workshop. This program covers some of the same topics and skills we teach in the PGCert (Dent Imp) Clinical Skills Week program, allowing busy dentists to begin their implant practice on a solid groundwork of treatment planning and skills repetition in surgery and restoration.
This is complemented by TII's Mentorship Program option, where dentists can receive crucial and helpful case discussion and guidance (and clinical support) through their cases. Dr Matthew Casey is also a Mentor at TII, available to dentists who are looking for mentorship.
Dr Casey is proud to be an Academy member with a group of dentists who are not just skilled and experience in dental implantology but passionate educators who are generous and open in sharing their knowledge and expertise in a down-to-earth maner.
Dentists are able to enquire or register for all programs of The Implant Institute online.