Your Trusty Dentist Near Castle Hill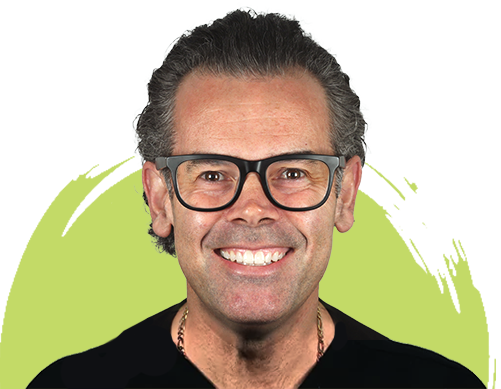 Outstanding Level of Dental Care with Patient Focus
Our Commitment to Excellence – Dr Matthew Casey
Greetings from Casey Dentists, Townsville's trusted ensemble of dental aficionados.
We invite you to explore our all-inclusive, outcome-driven dental clinic, where we are dedicated to providing exceptional dental treatments in a contemporary and cutting-edge environment.
Our assembly of dental mavens displays a deep comprehension and steadfast commitment, making certain every interaction is wrapped in a tranquil, considerate, and hospitable aura. Each moment spent at Casey Dentists is treasured, aiming to make us your preferred choice.
At Casey Dentists, we spotlight holistic health, efficiency, and aesthetics.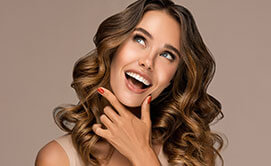 Smile makeover
Free consultation with radiographs and scans (savings of $500)
Celebratory Professional Portraits after treatment (valued at $250)

$500 discount voucher for 6 or more veneers

Complimentary Teeth Whitening Gift ($70 savings)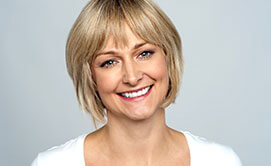 Complimentary Consultation
For Dental implants and Orthodontics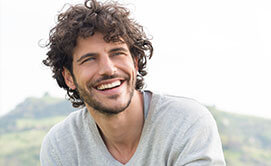 New Patient Experience
$0 Gap-free
Comprehensive exam
Photographs & OPG scan
Treatment plan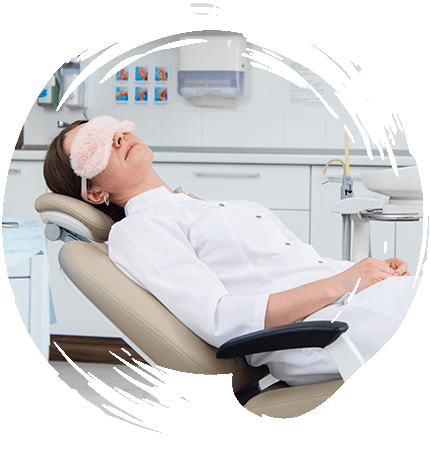 Experience Dental Care in Comfort with Our General Anaesthesia SuiteExperience Dental Care in Comfort with Our General Anaesthesia Suite
We're thrilled to share that Casey Dentists now features a General Anaesthesia chamber, ensuring patients experience calm and peaceful treatments. Options encompassing nitrous oxide and various calming methods are also at your disposal.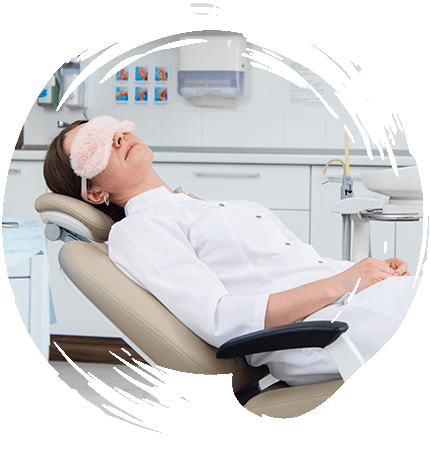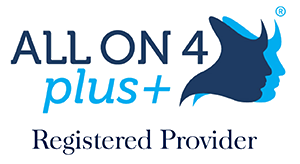 We take pride in our recognition as an All-on-4 Plus Provider. We stand ready to equip patients with lasting solutions for tooth replacement, presenting an innovative dental implant technique as an alternative to conventional dentures or worn-out teeth.
Dentists with a Unique Vision
Amidst the myriad of dental options in Townsville, what makes Casey Dentists stand out?
Casey Dentists is synonymous with trust, delivering lasting dental outcomes. For over 15 years, the dedicated team at Casey Dentists has remained a pillar of dental dependability.
Whether for a routine dental evaluation, meticulous dental sanitation, or urgent dental attention, our proficient collective of dental mavens ensures your visit leaves an impression.
Dentists with a Unique Vision
Amidst the myriad of dental options in Townsville, what makes Casey Dentists stand out?
Casey Dentists is synonymous with trust, delivering lasting dental outcomes. For over 15 years, the dedicated team at Casey Dentists has remained a pillar of dental dependability.
Whether for a routine dental evaluation, meticulous dental sanitation, or urgent dental attention, our proficient collective of dental mavens ensures your visit leaves an impression.
If you're a new customer, visit us for a New Patient Experience Appointment. Call us on 07 4801 7035 to book.
Why Opt for Casey Dentists Amongst Townsville's Plethora of Options?
At Casey Dentists, our passion drives us to offer unparalleled dental care and exemplary attention. Located on Ross River Road, our ensemble, featuring experienced dentists and nurturing associates, underscores warmth and rapport, assuring a delightful journey each visit.

Extensive Array of Dental Treatments
Every dental visit starts with a comprehensive assessment, including 3D dental images, thorough examinations of the head and neck, and checks for any issues in the mouth.

Innovative Provisions
Our dedication inspires us to embrace the latest innovations, guaranteeing precision, safety, efficiency, and ease during every dental procedure.

Attentiveness to Patient Insights
Everything, including our environment and approach, is created to suit what you like and need. Before suggesting any treatment plan, we take into account your past dental experiences and concerns.
Our Services – Treatment Facilities

Kelly Lewis


Dr Cullen is amazing, he is fantastic dentist! Incredibly helpful. His assistant Duc too is the most lovely person. They make a fabulous team and are an asset to your practice!


Caitlin Searles


Did an amazing job explaining the process and making sure they were gentle and extremely friendly. 10/10 recommend. The dentists and the assistants are all so kind and make you feel so welcomed within the practice


Rudy Seuntjens


Very caring and professional highly recommend dentistry All aspects of treatment and process explained well. Treatment coordinators highly proficient

Dental care that's truly super
At Casey Dentists, we aim to make dental health more accessible in Townsville. We offer bulk billing for some of our dentists and hygienists services. We also work with SuperCare in their aim to make alleviate the cost of dental and orthodontic treatments. You can apply for an early release of your superannuation for services like implants and dentures, root canal and crowns.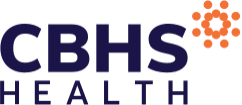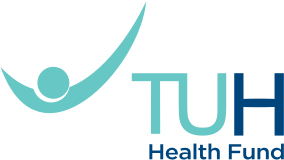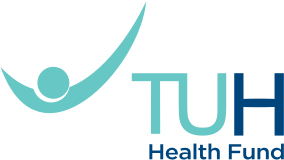 Ready to book an appointment? Fill our request appointment form.
The Townsville Dental Practice FAQ
How Do You Care for Your Dental Implants?
Like any other dental procedure, the longevity and efficiency of tooth implants largely depend on the post-surgical care and ongoing maintenance they receive.
Understanding Dental Implants and the Importance of Care
After undergoing dental surgery for implant placement, it's crucial to understand that while dental implants are designed to be durable, they are not invincible. Just as natural teeth require care, so do implants. The foundation of their longevity lies in maintaining impeccable oral hygiene, regular dental check-ups, and following the guidelines provided by your dental practice.
Immediate Post-Surgical Care
The hours and days following the dental treatment are crucial. Our dental practice would typically provide you with a set of post-operative instructions. Adhering to them ensures a smooth recovery and lays a strong foundation for your implant's future.
Avoid Disturbance:

It's imperative not to disturb the surgical area immediately after the procedure. This means avoiding rinsing, spitting, or touching the surgical site on the day of surgery. Any of these can disrupt the healing process.

Medication:

If prescribed by our dentist, ensure you take all medications on time, as they aid in pain management and prevent potential infections.

Dietary Restrictions:

Soft foods and ample hydration are recommended initially. Stay clear of hot foods and drinks, and avoid using a straw, as the suction can interfere with the healing process.
Daily Oral Hygiene: Key to Long-Lasting Implants
Just because dental implants aren't natural teeth doesn't mean they can't suffer the consequences of poor oral hygiene. In fact, ensuring they're clean is of paramount importance.
Regular Brushing:

Use a soft-bristled toothbrush to gently clean around the implant crown and the gum areas. Specialised brushes designed for implants can be helpful.

Flossing:

Special implant-specific floss or interdental brushes can help clean those hard-to-reach areas around the implant.

Mouthwash:

Non-alcoholic, antimicrobial mouthwashes can help keep bacteria at bay, ensuring a clean environment for your implant.
Routine Check-ups at Our Dental Practice
Even with meticulous home care, regular visits to our dental practice are non-negotiable. These check-ups allow professionals to monitor the health of your implants, gums, and natural teeth. They can catch early signs of potential issues, ensuring timely intervention if needed.
Lifestyle Choices and Implant Longevity
Several lifestyle choices can jeopardise the health of your dental implant. Smoking, for instance, can interfere with bone healing, while excessive alcohol can impair gum health. Avoiding such habits not only bodes well for your overall health but also extends the life of your dental implant.
What Does the Dental Veneer Procedure Involve?
The quest for the perfect smile has led to numerous dental advancements, one of the most popular being dental veneers. Let's delve into the intricate procedure of getting dental veneers.
Initial Consultation: Setting the Right Expectations
The first step in any medical or dental procedure is a thorough consultation. Here, you discuss your desires and expectations with our dentist. This session allows our dentist to assess whether veneers are suitable for you and discuss what the procedure will involve and its limitations.
Oral Examination:

A thorough examination is crucial to ensure that you don't have any oral health issues that might make veneers inappropriate. This could include untreated tooth decay or gum disease.

X-rays and Impressions:

Depending on the necessity, our dentist might take X-rays to get a clearer view of your teeth and mouth. Impressions of your mouth and teeth might also be taken at this stage.
Preparation for the Veneer
Once it's determined that veneers are a good fit for you, the preparation stage begins. This involves:
Trimming the Tooth Surface:

About half a millimetre of the tooth's enamel is removed. This is approximately the same thickness as the veneer that will be added to the tooth surface. Local anaesthesia might be used to numb the area before trimming.

Making the Model:

An impression or model of your tooth is then taken. This model is sent to a dental laboratory, which constructs your veneer. Typically, it takes 2-4 weeks for the veneers to come back from the lab. For very unsightly teeth, temporary veneers can be placed for an additional cost.
Bonding: Placing the Veneer
After your veneers return from the dental lab, the real action begins.
Fitting for Size and Colour:

Before cementing the veneer to your tooth permanently, our dentist will place it on your tooth to examine its fit and colour. The veneer can be trimmed to achieve the proper fit. The colour can be adjusted with the shade of the cement used.

Preparing the Tooth:

The tooth will be cleaned, polished, and etched. Etching roughens the tooth to ensure a strong bonding process.

Cementing the Veneer:

The veneer is affixed to your tooth using special cement and positioned accurately. A light beam is then applied to activate the cement's chemicals, ensuring rapid hardening.
Final Steps: After removing excess cement, we assess your bite and make any required final adjustments to the veneer. You might be asked to return for a follow-up visit to check on the veneer's placement.
How Often Should You Visit the Dentist?
To maintain a healthy smile, our dental clinic in Townsville recommends booking a routine check-up and cleaning every 6 months. Waiting too long between appointments can lead to the build-up of plaque and tartar, making regular professional maintenance essential. Committing to your oral health ensures your teeth and gums stay in prime shape.
We understand that keeping up with regular dental appointments can be challenging. That's why, at our Townsville dental practice, we facilitate easy scheduling and send out prompt reminders. This way, you're always informed about your next visit, ensuring a hassle-free experience.
Note: Any surgical or invasive procedure carries risks. Before proceeding, you should seek a second opinion from an appropriately qualified health practitioner.